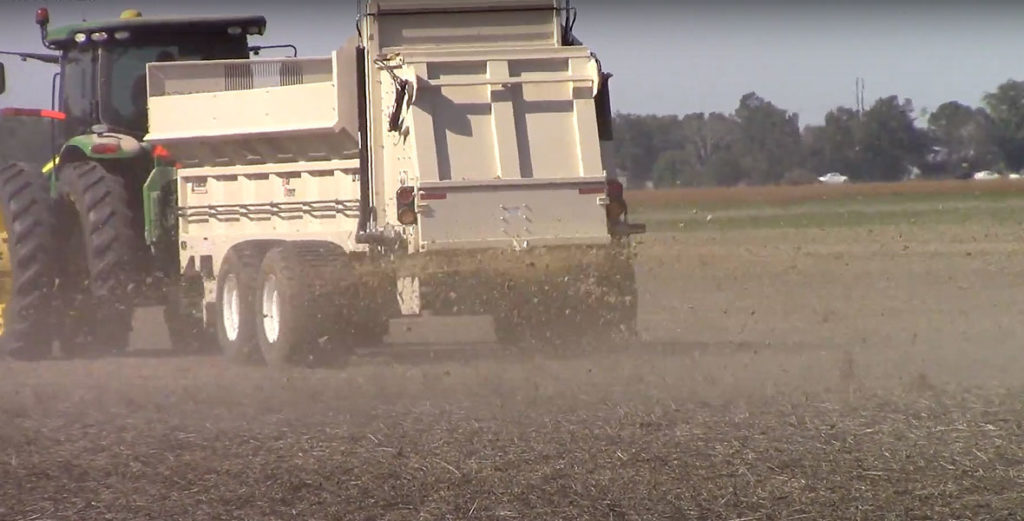 In today's economy, being able to do things efficiently is more important than ever. This is even more true when you are running a farming operation. You want to achieve the best results for your crops, so the nutrients you use need to be spread accurately and evenly, and at the proper rate across the entire width of the area you are fertilizing.
At Lanco Spreaders we are committed to "Better Spreading Made Simple" by manufacturing high quality lime, litter and fertilizer spreaders that will make your job easier and more efficient. Read on to find out how our commercial spreaders can contribute to the efficiency of your operation.
Increase in Productivity
When you use your Lanco commercial spreader, you'll immediately notice how much more time you have to devote to other tasks. We engineer our spreaders to provide a wide spread pattern because we know this saves our farmers both time and money by allowing you to make fewer passes and cover larger areas in less time.

With 20 different models to choose from, we offer a variety of sizes so you can find the spreader that is the right fit for your farm. And, our smaller models offer the same wider spread pattern compared to their competition as our high output models.
Increase in Consistency
When it comes time for your crops to grow, we know that uniform fertilizer distribution is the key to boosting your crop yield and sustaining it at high levels. A consistently higher crop yield boosts your bottom line.

Uneven application can result in irregular growth, discoloring, decreased yield, and a lower crop value. This is why we have designed our spreaders to apply fertilizer in a precision spread pattern that evenly distributes vital nutrients to every plant providing consistency and sustainability from one year to the next.
Increase in Quality
We understand that maintaining the health of your soil is important for producing beautiful, high quality crops. Our revolutionary spinner design provides a better, more consistent spread pattern eliminating overapplication of fertilizer which can damage your crops and fields. So, when it's time to harvest, your crops will be healthier and more attractive.
Ready to Learn More?
When making an investment in a commercial-grade lime, litter or fertilizer spreader, the model you choose will depend on the amount of land you need to cover and the type of fertilizer you use. Our experts are here to help you choose and customize the best machine for your unique operation, so contact us today. We look forward to hearing from you!