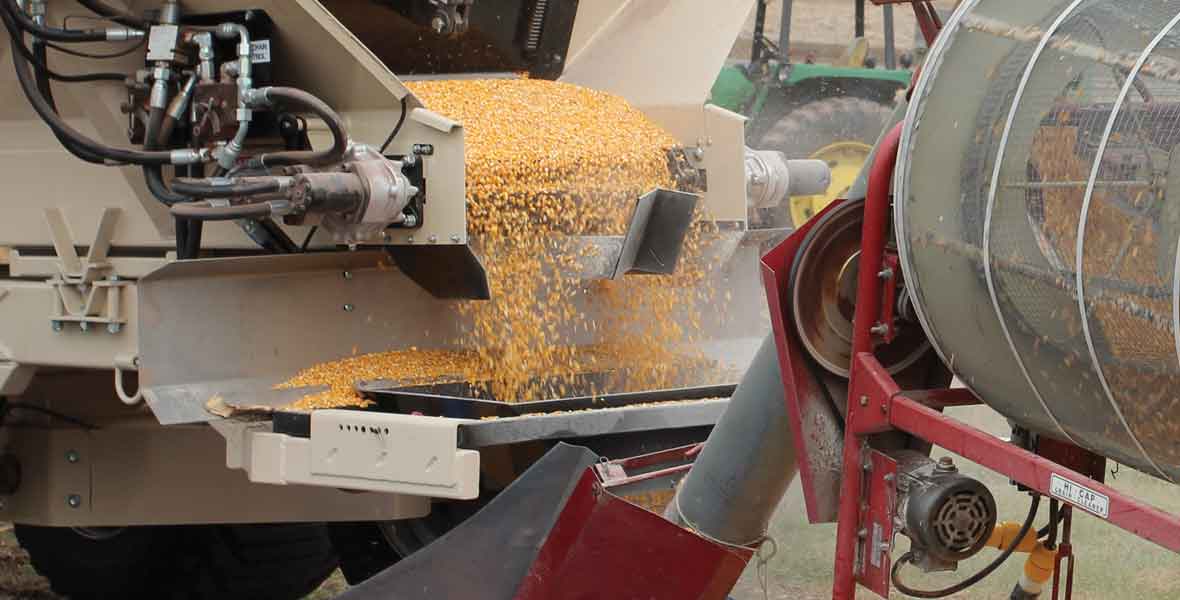 If you're looking for a new spreader for your farm, you know that there are many brands to choose from when it comes to commercial lime, litter and fertilizer spreaders. But just what key features should you look for when researching the various options on the market today?
Luckily, we're here to help you understand a few of the features that make for a great commercial fertilizer spreader. Read on to learn just what to look for to choose a commercial fertilizer spreader that will stand out above the rest.
Four Things to Look For in a Commercial Fertilizer Spreader
Large Capacity
Don't settle for less! Capacity can mean the difference between finishing the job in hours or days, because a large capacity spreader allows you to cover more ground without having to constantly refill the hopper. This can save a considerable amount of time for large commercial farming operations. At Lanco, our High Output spreaders are some of the largest on the market. They're available from 180 up to 700 cubic foot capacity, allowing you to spend less time refilling and more time spreading.
Wide Spread Pattern
Narrower is not necessarily better. A wide spread pattern allows you to cover larger areas with fewer passes. That's why we've designed Lanco commercial fertilizer spreaders with a revolutionary spinner design offers a wider spread pattern than many other brands. Our high output series feeds material through a 78" wide opening and into the massive teeth of 18"-diameter horizontal beaters. This allows us to offer one of the widest spread patterns on the market.
Even Spread Pattern
A wider pattern isn't necessarily an uneven pattern, and the best commercial-grade fertilizer spreaders will feature a precision spread pattern that applies material in a perfectly even layer. This means your crops will grow more consistently and you don't have to worry about over-application that can damage crops and harm your fields.
Easy Maintenance
Even the best spreaders will need replacement parts or repairs at some point. That's why we make it easy to repair, maintain and service our machines. We manufacture all of our spreaders using easily replaceable component parts that don't require specialized tools. Even better, our friendly, accessible parts department technicians are available to talk you through repairs, help keep your machinery running, and make sure your operation avoids lapses in productivity.
Ready to Choose the Right Fertilizer Spreader for Your Operation?
If you are thinking about purchasing a commercial-grade fertilizer, lime or litter spreader, contact us today. Our experts are standing by to help you choose and customize the best machine for your unique operation. We look forward to hearing from you!