Litter & Shaving Spreaders
Easily spread litter and shavings. Multiple models with capacities up to 299 cu. ft.
Description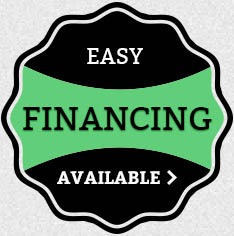 Three sizes, up to 299 cubic foot capacity.
We design our spreaders by listening carefully to what farmers say, then deliver extra value by using the highest quality materials with a firm commitment to uncompromising workmanship.
Lanco Spreaders' Litter/Shavings series is an evolution of our Litter/Lime Spreaders based on customer feedback. Designed with the capability of handling Litter in the field as well as laying down fresh shavings in houses, Lanco Litter/Shavings Spreaders include three standard sizes ranging from 229 cubic foot capacity to 299 cubic foot capacity. Careful selection of materials and innovative design allowed for weight savings.
View our various litter and shaving spreaders below, and click to download and view the specific product details.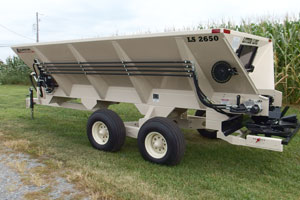 LS 2290
229 cu. ft.
view specs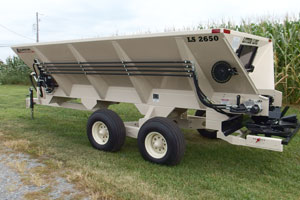 LS 2650
265 cu. ft.
view specs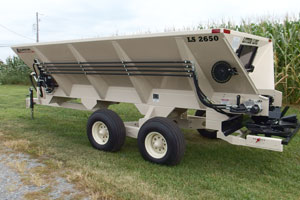 LS 2990
299 cu. ft.
view specs
Standard Features

Tractor Hydraulic Web and Spinners
Walking beam suspension