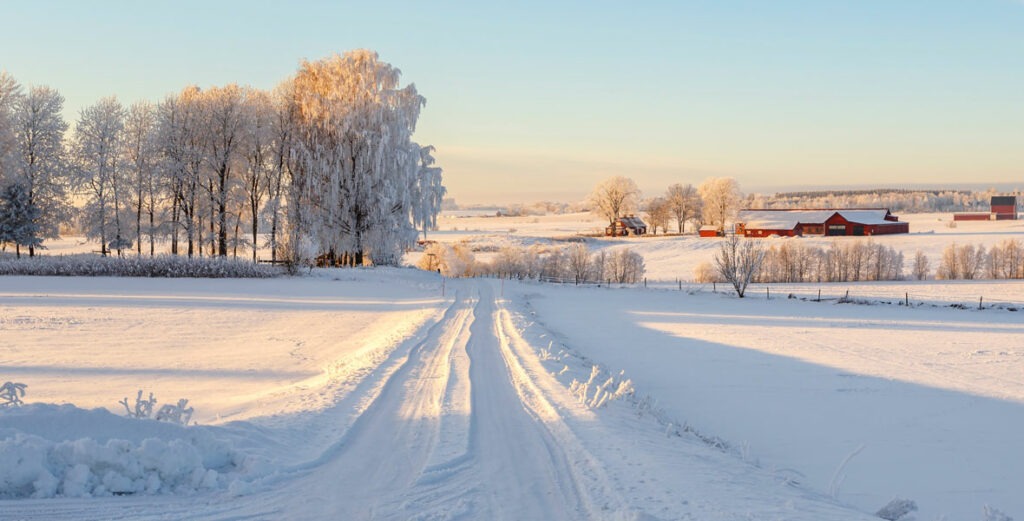 Investing in a commercial-grade lime, litter and fertilizer spreader is one of the best ways to help you get more work done faster and with less labor. If you're looking ahead to 2023 and considering how you can maximize productivity and save time and money around your farm, the team at Lanco can help. In fact, we've partnered with farms to design and manufacture spreaders that quickly, accurately and efficiently tackle common spreading applications.
At Lanco, we are confident that we have a durable, long-lasting machine for you. Whether you're looking for a small-size machine or high-output spreader, we can help. From litter and shaving spreaders to lime and fertilizer spreaders to litter and lime spreaders, keep reading to learn about our wide range of machines and see how we can help you select the right spreader for your unique application.
Small-Size Spreaders
When tractor size and budget are a consideration, our Lanco small-size spreaders are perfect for smaller applications. If you oversee an operation with a smaller footprint, our LS 1750 fertilizer spreader is a popular model. Lighter than our high-output models, this model features a 10,000-pound payload and allows you to make quick work of spreading. Similarly, our LS 1150 and LS 1680 lime and fertilizer spreaders feature five-ton payloads and interchangeable spinners so that you can easily switch between lime and fertilizer configurations. If you're searching for a machine that can help you get your work done efficiently and quickly without breaking the bank, consider the benefits of our small-size models.
Mid-Size Spreaders
Our LS 2040 fertilizer spreader and our LS 4000 lime and litter spreader are two popular Lanco models that mid-size to larger farms choose to help save time and get more work done with less manpower. Both models have higher capacities than our smaller machines, and they deliver world-class performance without sacrificing precision, speed or durability. At Lanco, we build our mid-size spreaders with heavy-duty construction to last longer than comparable machines, and they also feature more user-friendly options and require less maintenance – allowing you time to spend on other chores around your farm.
High-Output Spreaders
If you oversee a large commercial farming operation, consider the benefits of our high-output spreaders. At Lanco, we offer models such as our LS 7000, which is capable of handling the highest quantities of material with minimal refills. These machines can tackle nearly any material and come in five standard sizes ranging in capacity amounts from 180 cubic feet to 700 cubic feet. Even better, we design and manufacture our commercial spreaders with heavy-duty, long-lasting components to ensure they will hold up under heavy usage and tough conditions for decades, not seasons.
Custom Options
If you're looking for something beyond our standard commercial spreaders, we're happy to work with you to customize a machine to meet your needs and budget. We offer options specifically for your unique application, including truck mounts that travel longer distances, standing hoppers that provide additional storage, scale system packages that monitor your weight load and camera systems that allow you to see your spread pattern and remaining capacity. From custom paint and finishes to narrow vineyard and orchard models, we have a custom solution for you.
Ready to Learn More?
At Lanco, we're committed to helping you plan and budget now for the upcoming year. We offer a number of durable, high-quality commercial lime, litter and fertilizer spreaders for every application, so whether you're looking to invest in a new machine or you'd like to speak with us about our custom options, contact us today. We look forward to hearing from you!